Jurassic World: Dominion Dominates Fandom Wikis - The Loop
Play Sound
Wrong Number is the sixteenth episode of R.L. Stine's The Haunting Hour.
Summary
The two meanest girls at school named Steffani and Taylor, prank call an old woman who lives next door to them...and isn't going to let a little thing like death keep her from teaching these mean girls how to treat others.
Plot
The two meanest and sadistic girls at school named Steffani and Taylor, prank calls the next door neighbor, Mrs. Biazevich for mysteriously freezing Steffani's hand. Mrs. Biazevich warns them to be nice girls and dies the next day. Steffani starts receiving text messages telling her to be a nice girl and then finds out that the calls are coming from Mrs. Biazevich's phone.
The girls figure out that her spirit is haunting them. Mrs. Biazevich's spirit visits Steffani and Taylor and sees that Steffani is still very mean and cruel. Mrs. Biazevich lets Taylor go because she can see good in her heart, but traps Steffani in a video in her cell phone after Steffani takes back her apology. Mrs. Biazevich sends the video file of Steffani to her granddaughter, Adriana (the Goth girl that Steffani and Taylor were bullying earlier in the episode) and deletes her from existence for real.
Cast
Image Gallery
Trivia
At one point in the episode Taylor and Steffani are listening to the radio when Steffani says "I love this song", turns the music up and starts dancing, the song she was dancing to was 'Made of Matches' which is a song by Debby Ryan that was made for this episode.
According to writer Erik Patterson, Mrs. Biazevich was named after one of Jessica Scott's old teachers.
In one scene, Steffani says "Thanks for coming by, Mrs. Biazevich" in such a way that sounds like "bitch". According to Erik Patterson, this was at least somewhat intentional: He was aware her name sounded like that word and picked it for the character because of that. He was glad that Debby leaned into that with her reading of the line.
Video(s)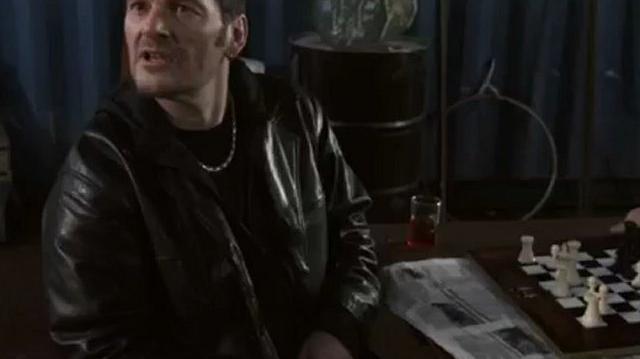 (Made of Matches: Music Video)